Thank you to our sponsors.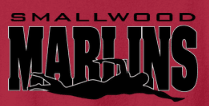 Competition is broken into age groups: 8 & under, 9-10 ,11-12, 13-14, and 15-18. Age is based on their age on May 31st.

If the swimmer is 18 years of age on May 31st, they remain eligible to swim for this season.

The season consists of 5 Saturday swim meets plus Divisionals, All-Stars, and Charles County Championships
There are two different times available for swimmers to attend practice. Most swimmers practice between 7:30 AM and 11:00 AMweekday mornings Monday through Friday. We also offer limited evening practices between 6:30 PM - 8:00 PM on Mondays through Thursdays.

Females must wear one piece suits for practice. Males should have a suit that will stay on during dive starts.
A Junior Marlins program is offered for our youngest swimmers. Junior Marlins typically practice on Monday, Wednesday, and Friday from 10:00 AM to 10:30 AM. Junior Marlins have the opportunity to compete in an event at all of our home meets and most away meets.
The cost for each swimmer is $100.00 for Marlins and $75.00 for Junior Marlins.

There is an additional $100.00 Swim Team Only fee for non-members of Smallwood Village Swim Club.
To obtain any needed information, please contact the swim team at svac.marlins@gmail.com. Thank You!